How to disagree well: 7 of the best and worst ways to argue
Paul Graham, Harvard Ph.D programmer and writer, proposed that the web is turning writing into a conversation, with the internet an unprecedented medium of communication. In particular, it allows people to respond to others in comment threads. And when we respond on the web, we tend to disagree. He says this tendency towards disagreement is structurally built into the online experience because in disagreeing, people tend to have much more to say than if they just expressed that they agreed.
Interestingly, even though it might feel like it, the world is not necessarily getting angrier. But it could if we don't observe a certain restraint in how we disagree. To disagree better, which will lead to better conversations and happier outcomes, Graham came up with these seven levels of a disagreement hierarchy: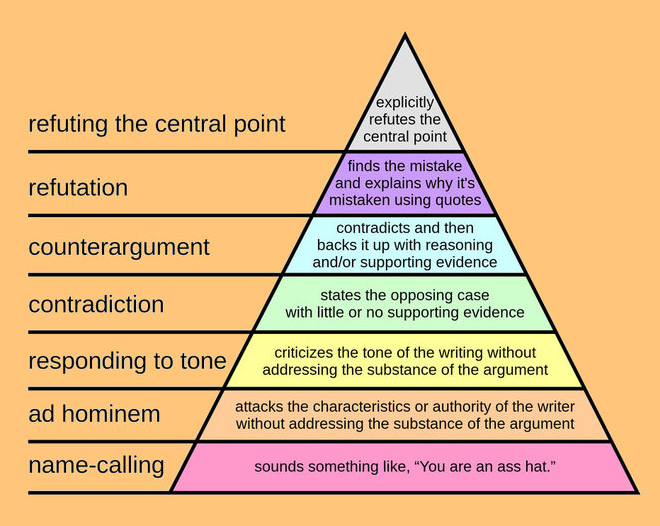 Graham viewed his hierarchy as a way to weed out dishonest arguments or "fake news" in modern parlance. Forceful words are just a "defining quality of a demagogue". By understanding the different forms of their disagreement, "we give critical readers a pin for popping such balloons."
Read more about this here.
PS: I'm a sucker for AdHominem : / I need to get better at this, I want to debate from the top only.